I've always enjoyed life to the fullest.
Climbing out on the farthest limbs of the tree when I was a child in my search for an expansive view beyond the suburban roof tops.
Kayaking into the frothiest wave crests on a class IV river when I was a whitewater kayak guide.
Dancing for days past exhaustion during Carnival in Bahia, Brazil.
Swimming in Amazonian waters where under the murky surface, piranha schooled.
And drinking and being around people who drink. Usually, just fine wine but it has always been a part of my social scenario.
Journeying now into the depths of a serious yoga practice I'm encountering a vast horizon of potential to heighten my spiritual, mental and physical well-being. This invitation comes with an internal request, that I release myself from the habits and addictions that cloud and obscure my full potential.
I've enjoyed drinking wine all my life. At heart I'm European and nothing washes down a fabulously delicious meal better than a fine glass of vino tinto. I also come from a long line of alcoholics. And dancers,  partyers, and bon vivants.
So in dedication to the clarity that is beckoning me I've modified my drinking of the vino. But it still calls to me. And what helps me go beyond the desire for a daily glass of wine?
Dancing. One simple dance in the living room the other night showed me that the endorphins that dance releases in the brain will supersede the habitual craving for alcohol.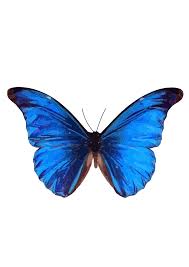 I was semi-whining while I was cooking dinner that I really wanted a glass of wine. Jordan didn't try to talk me out of it or expound on the reasons NOT to drink (he quit awhile ago as he felt it hindered his ability to meditate). Instead he simply held out his hand and said, "Let's dance."
He led me into the living room where a Cuban salsa tune was spinning. We danced just one song. We laughed and twirled and studied the footwork.
He spun me back into the kitchen and I felt content, forgetting my need for the wine. I may be the first in my bloodline to not hide under the cover of numbness. To feel fully who I am, unadulterated. It is scary and invigorating.
Praise the joy that dance releases!
(photo of Lisa joyously dancing in Soreze, France)