I've got a thang for hotsprings. I gravitate toward them like metal to a magnet. This time to New Mexico to soak my bones just one hour north of Santa Fe.
A massive aggregate rock cliff looms above the springs that pour from a pipe jutting out of the rock's creviced face. Like a mouth. I put my water bottle under the stream and drink the water which I also bath in. Good for the skin and good for the innards.
I'm here for a week. Ojo Caliente Mineral Springs is my base. Every morning along with the swallows that swoop the water's surface, I come to the healing waters to soak out the stress and muscle tension accumulated in a busy life.
After sampling the five pools, all with different mineral content combinations, I go inside and an attendant leads me to a quiet, darkened room. She gently swaddles me in blankets and covers my eyes in preparation for the Milagro Relaxation Wrap. I rest like a mummy for thirty minutes. Deep tranquillity sets in.
When she unwraps me, my eyes burn bluer, my skin radiates a healthy pink glow. I'm ready to explore the enchanting waiting worlds of New Mexico that lay outside the spa's gate.
Georgia O'Keeffe's Ghost Ranch and microscopic village of Abiquiu are a breathtaking hour's drive away through canyonlands. I'm driving through her painted landscapes. Purple sage, red rock, wending rivers all bring her canvas's back to life. I hike the trails behind her home in a remote valley and then drive back to the Abiquiu Inn to eat mesa-raised lamb savory with Mediterranean spices and grilled rare.
I drive in the other direction another day to Bandelier National Monument. Bandelier is unusual in there are only three miles of public road within its 32,737 acres, but there are 70 miles of trails. I meander beside a stream heading along the Frijoles Canyon floor. It leads me to a series of four wooden pole ladders climbing straight up into the sapphire sky. At the top is the Ceremonial Cave with a kiva. I climb down the ladder to a small circular room and sit on the dirt with my back against the wall.  A family with three children joins me. They are Native American. They start to sing, their voices weaving into a stunning version of Amazing Grace. Tears sparkle in the corners of many eyes. Their pure voices float out the kiva's opening over the canyon as the sun sets.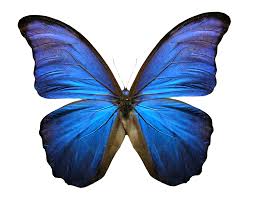 Like hot springs? Here are some of my other favorites: Soaking it Up at Sierra Hot Springs & Wilbur Hot Springs: Healing Spa Near San Francisco